Mobile UV Air Sterilizer




SDT-SY60P

1.Stainless Steel Handle-Durable
2.Hand-held-Portable
3.Overload Fuse and Grounding Device-Safe





E-mail:

smiledt@163.com
SDT-SY60P Mobile UV Air Sterilizer
Comprehensive Features:
1.Remote control, program control, manual operation of a variety of ways.
2.Intelligent touching control operation, with temporary disinfection function.
3.Power failure protection device, power automatically reset, easy to operate.
4.With power protection, power failure protection.
5.Large amount of air circulation, UV disinfection without dead ends, quickly and completely kill pathogens.
6.High-voltage electrostatic adsorption for dust removal and sterilization (optional.
7.Combine high-voltage electrostatic adsorption for dust removal, ultraviolet disinfection, decomposition of odor and other physical means to deal with air.
8.High concentration negative ion generating device.
9.Disinfection time digital visual display, time arbitrary set.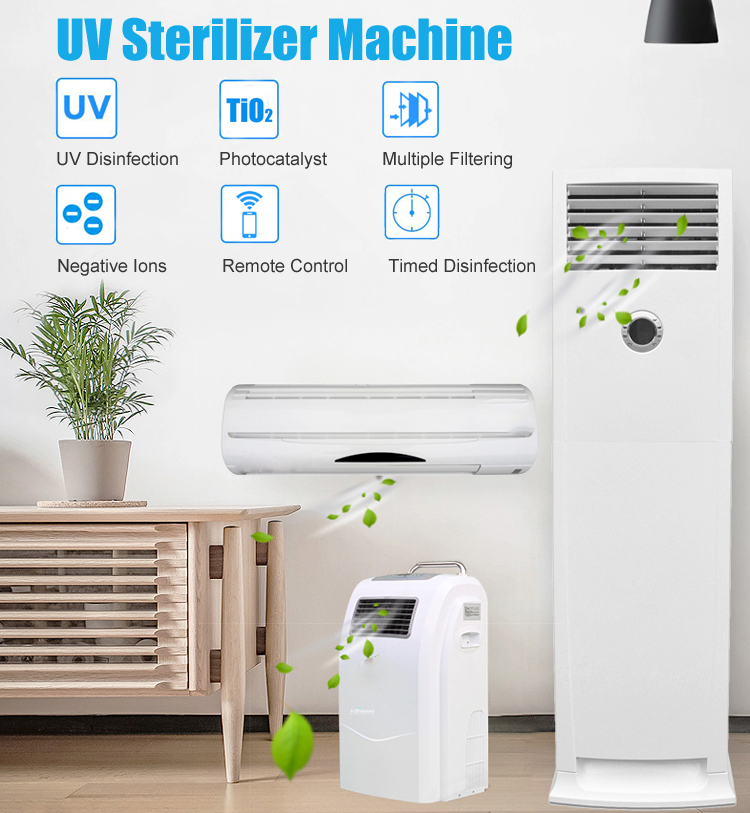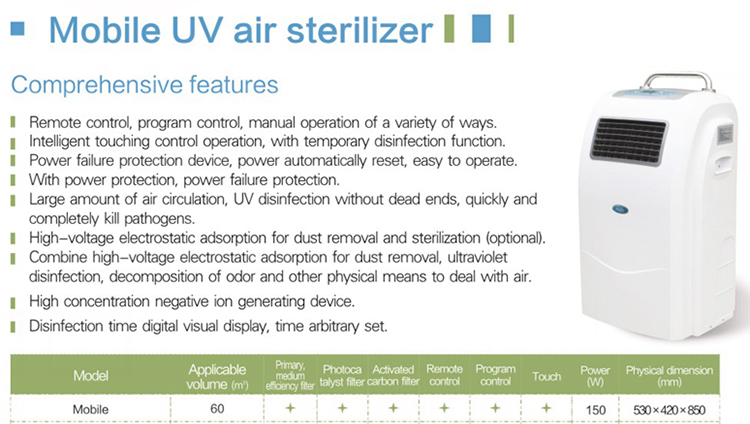 Technical Parameters:
| | |
| --- | --- |
| Appearance | Mobile Type |
| Applicable Volume | SY60P 60m3 |
| Power | 150w |
| Working Voltage | 220V 50Hz/110V 60Hz |
| Noise | ≤55dB |
| UV Irradiation | 5*1800um/cm2 |
| Circulating Air Volume | ≥800m3/h |
| The Outside Leakage of UV Light | 0um/cm2 |
| Total Bacteria Amount | ≤200cfu/m3 |
| Sterilization Rate of Pathogenic Bacteria | ≥99.9% |
| PM2.5 Purification Rate | ≥98% |
| Dimension | 530*420*850mm |
| Packing | 60*51*96cm |
| Weight | 23kg |
Sterilizer Principle: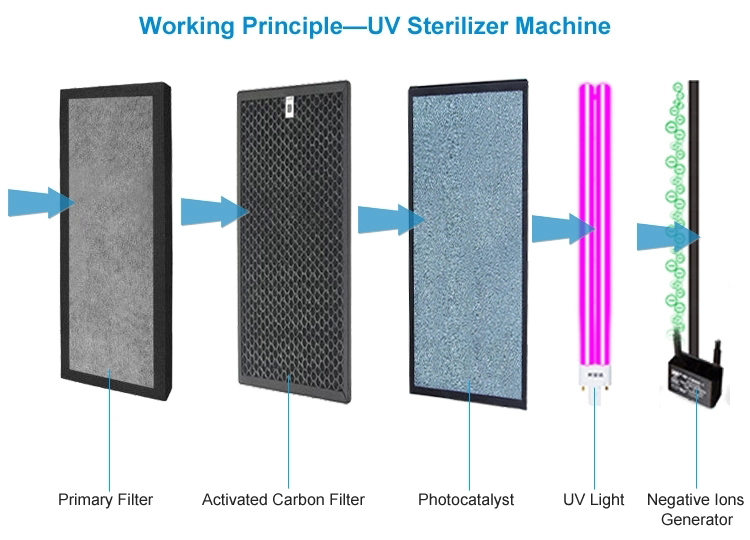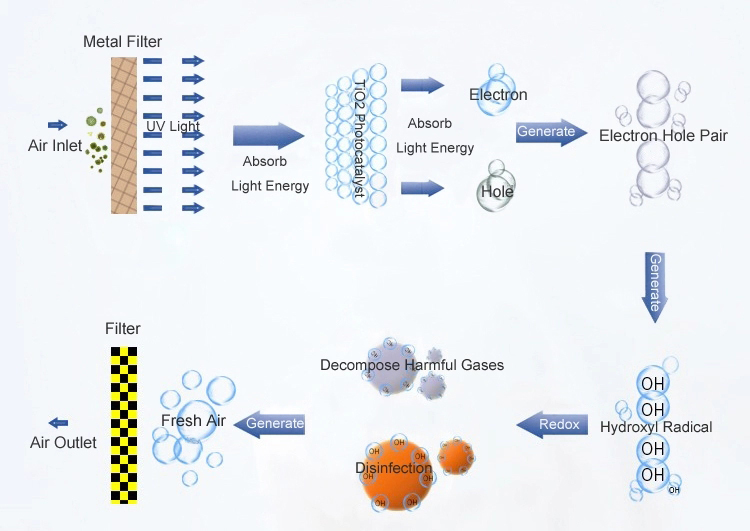 Product Details: