Oral Surgical Aerosol Suction Machine




SDT-SRD50

FDA/CE





E-mail:

smiledt@163.com
SDT-SRD50 Oral Surgical Aerosol Suction Machine
Power :180W
Air Flow Rate: 310m³ / h
Filters layer:3 layer + UVC
Ruiwan developed an aerosol equipment necessary for dental clinics - off mouth aerosol suction extractor SRD50 and SRD80 effectively concentrated oral diagnosis and treatment process with bacteria aerosols, through the original high-efficiency filter layer can effectively absorb water vapor, equipping HEPA effective filter 99. 99% droplets, aerosols, so that the air continues to fresh, clean, improve the cleanliness of the diagnosis and treatment environment, reduce cross- -infection,to achieve the purpose of anti-infection.
SRD50 use 3 layer filtration + 1UVC lamp
It is made up of 1 piece of washable primary effective cotton and 1 piece of Water vapor absorbing flter and 1 piece of H13 HEPA.The filtered gas will be sterilized.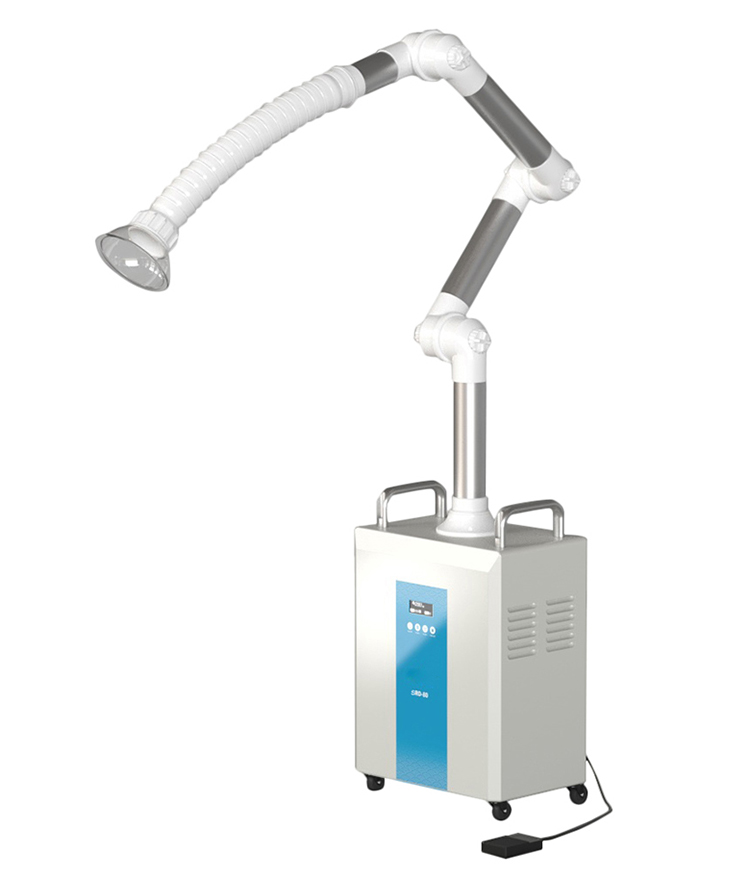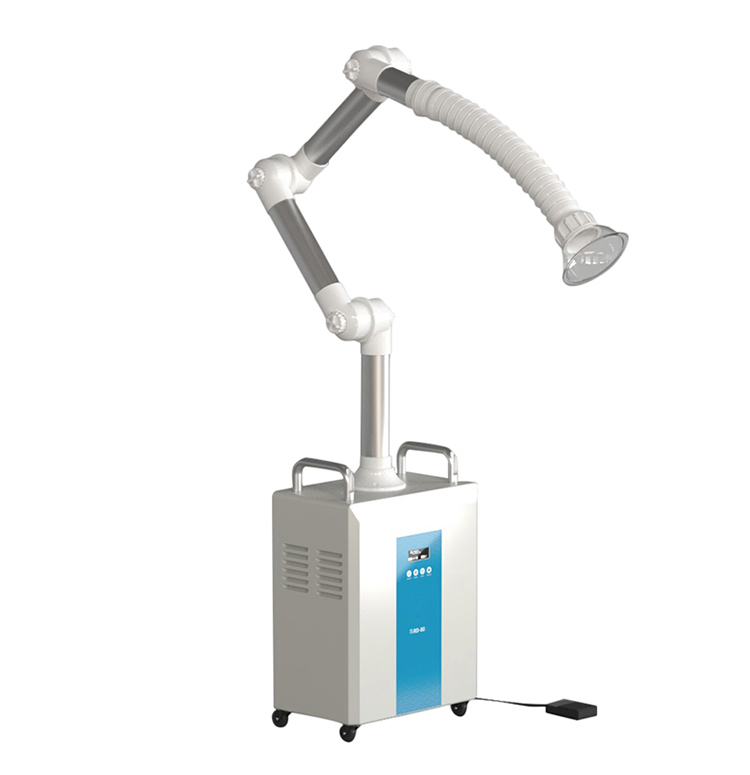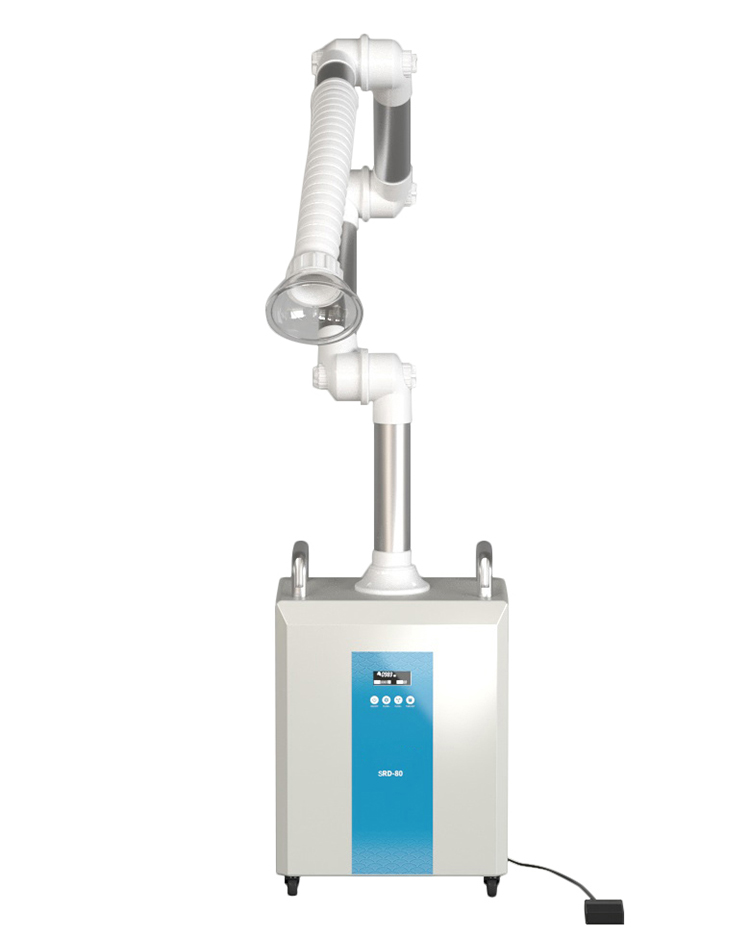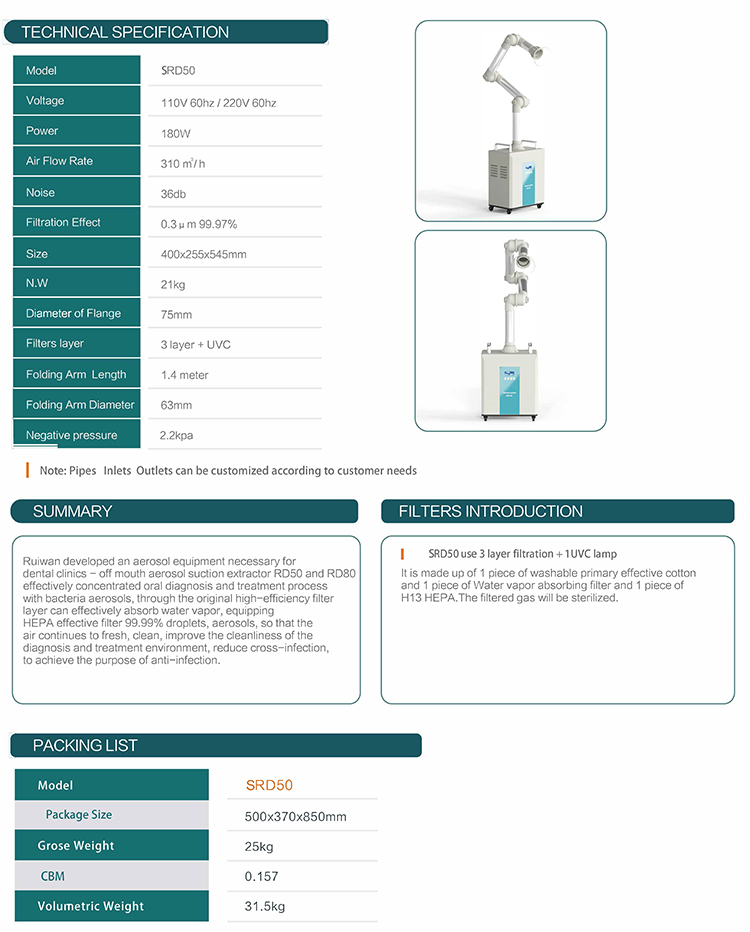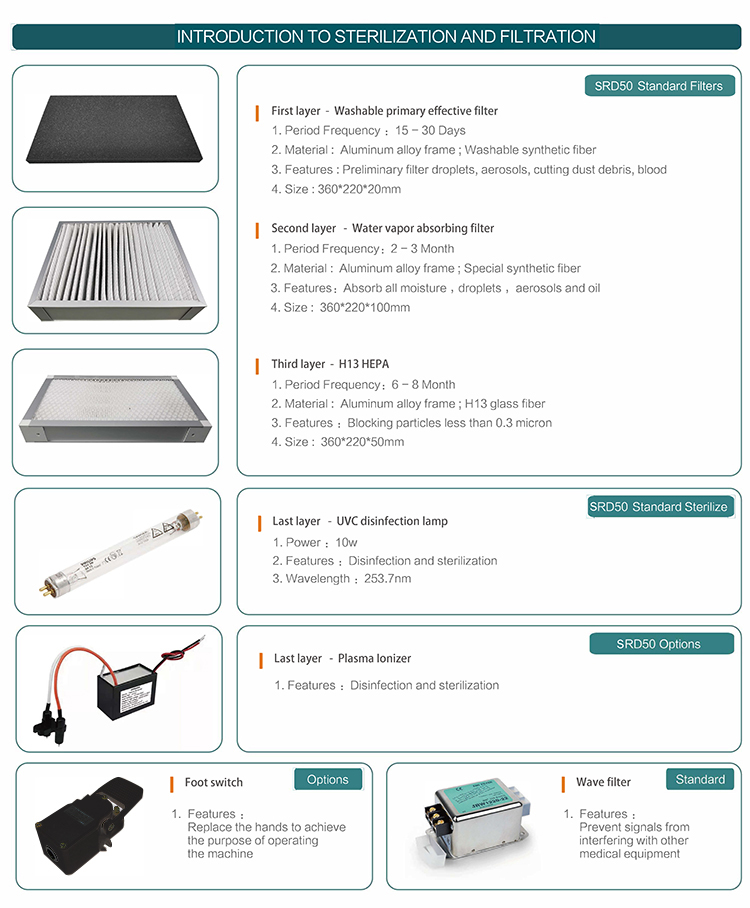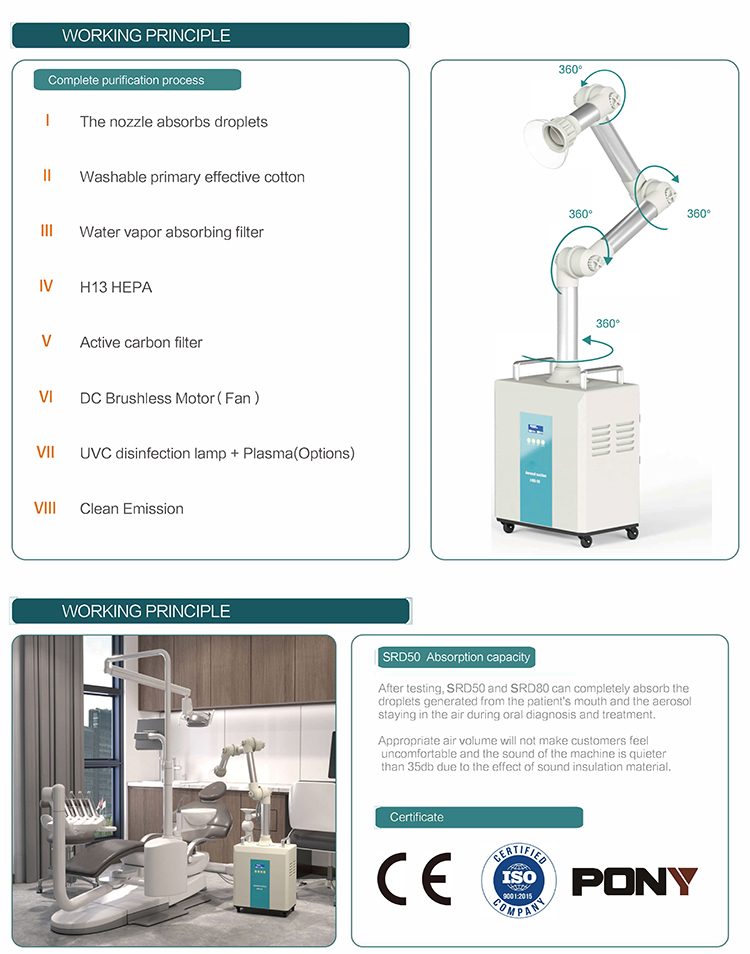 OPTIONS: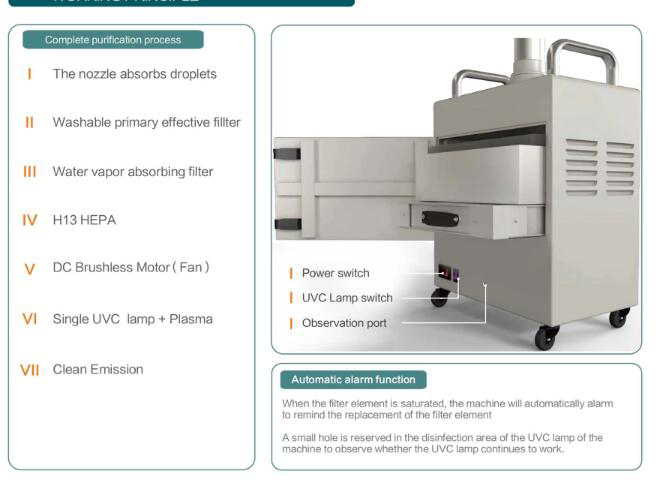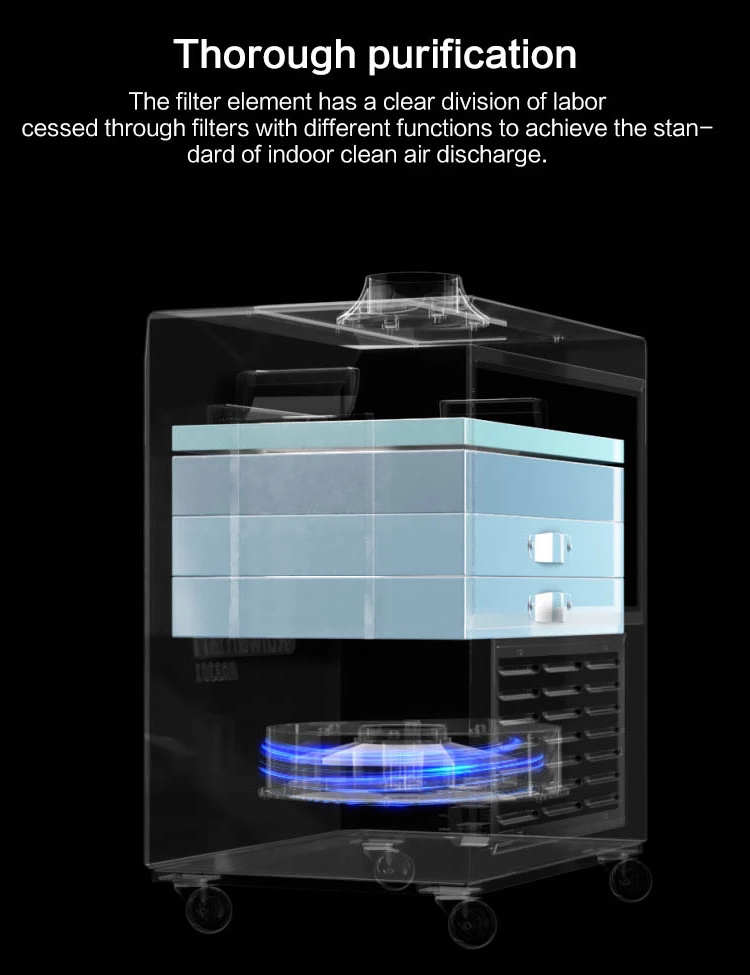 Filters easy-replaceable